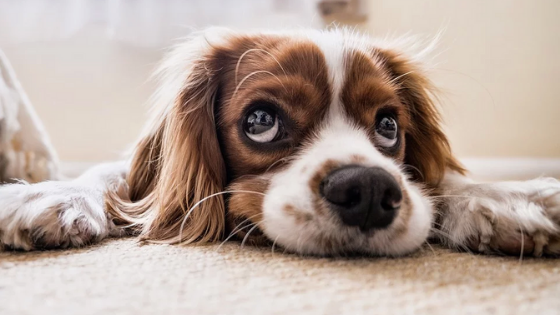 The indoor dog you have in your Flagstaff apartment does an excellent job of keeping you company and even slips you a wet kiss on occasion. But you spend so much time fighting with dog hair that owning a dog is gradually getting to be more frustrating than that precious reward. Thankfully, there are some pretty easy tips you can use on a daily basis to keep problems with pet hair at bay.
1. Keep dryer sheets on-hand for quick furniture rubdowns.
Dryer sheets are the best-kept secret for people with dogs. These things are amazing for picking up loose hair on your clothing and your furniture; the hair sticks to the sheet so you can toss it. Keep a box handy that you can retrieve whenever needed and do a quick furniture rubdown. Soft and hard furniture surfaces can be de-haired using a dryer-sheet rubdown. As an added bonus, you get that nice clean laundry smell all around your Arizona apartment.
2. Dry your clothes before you wash them.
It sounds counter-intuitive, but if you have major problems with dog hair on your clothing, give them a quick run through the dryer before you toss them in the washer. The secret? Use the tumble setting only. The hair will shake loose from your clothing and get caught in the lint trap.
3. Invest in a rubber squeegee for your floors.
Rubber squeegees tend to get used in commercial settings, but they can work just as well for clearing your floors of pet hair. With a wide-sweeping area and a rubber attachment, the hair will not be swept up into the air or clogging your vacuum cleaner. Loose strands will stick to the rubber, and you can easily use the squeegee across your carpet flooring as well.
You love your dog, but hair can be really annoying. Thankfully, your dog is always welcome in our pet-friendly Flagstaff apartments at University Square—in spite of the hair! Contact us to find out about availability.