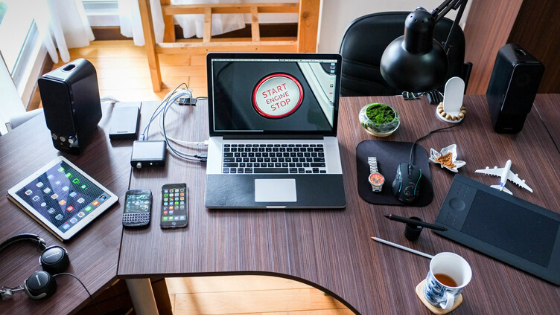 Electronics always look so shiny and new out of the box, but sooner or later they're going to get dirty. Dust collects on, and in, your computer. Grime builds up around those keyboard keys and controller buttons, and that shiny new gadget can start to look a little junky. Here are some tips to get the electronics in your Flagstaff apartment looking like new:
Cleaning Your Electronics
Never apply a liquid cleaner directly to an electronic. Put the cleaner on the cloth or cotton swab, and then get to swabbing.
Always unplug and turn off anything you're going to clean. If it has an accessible battery pack, you'll want to take that out, too. The risk of electric shock is relatively minor, but not non-existent.
Don't use window cleaner, paper towels, or sponges on your TV or other screens. A tiny bit of water on a microfiber cloth will do the trick, but you probably won't need the water, just the cloth.
Use rubbing alcohol and a cotton swab for things like game controllers, computer mice, and other handheld input devices. The trick here is that rubbing alcohol will dry out before it has a chance to damage any circuitry.
A computer duster will help to clear out the interiors of laptops, gaming consoles, keyboards, and other electronics. If the problem is bad enough that you need to open the device up, you'll need to check your warranty to see if that's allowed and watch or read some tutorials on your specific make and model.
These tips should get you started, but any time you're not sure how to approach the problem, look up specifically what you need to do. Chances are, there's are directions for it!
If you're looking for an apartment in Flagstaff, AZ to house all those electronics, get in touch with University Square to learn about our available floor plans.