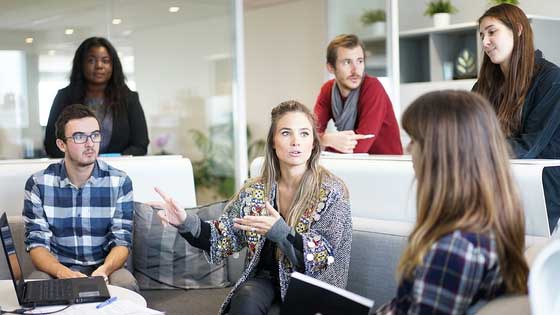 One of the guaranteed projects any student will face in college is a group project. Group projects can potentially be completed solely through calls, emails, and texts, but this is not recommended. Some of the challenges that come with group projects are finding a location that is close to everyone, aligning schedules, and getting each part of the project completed on time. While we can't help with much, we can give you some of the best tips that you can use to turn one of our Flagstaff apartments into the perfect place for working on your group project.
Clean up your apartment
Whether you select one of our studio, one-, or two-bedroom Flagstaff apartments, you must keep it clean in order to house your entire group. If you have junk on the floor or items sitting on the couch, you limit the amount of space you have to fit everyone. You also give the eye a place to wander to while everyone should be working. A messy apartment is a big distraction.
Provide ample seating and surface area
Group projects typically involve long work sessions, so you don't want to have anyone standing the whole time. Utilize your couch, dining room seats, desk chairs, floor pillows, and any other seating options you have available. Also, try to provide as much surface area as possible, so everyone can set down their laptops, notebooks and anything else that is required to efficiently work on the project.
Make sure you have surge protectors
Laptop batteries can last for some time, but it's possible they may die. Have a surge protector or two on hand, so everyone can charge their laptops, if necessary. You don't want a group member to avoid working simply because their laptop isn't charged.
Your friendly off-campus housing community
Our community has the perfect apartments in Flagstaff for students who regularly work on group projects at home. We have some of the best amenities available, and we're pet friendly! Contact our front desk today to see what floor plans we have available.