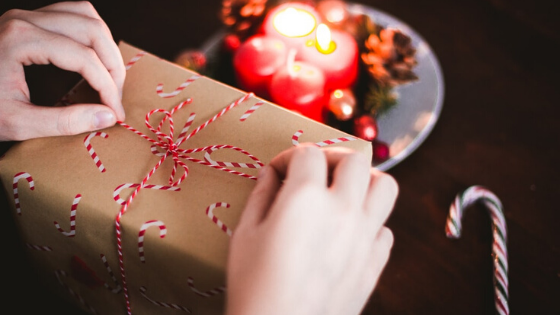 The holidays are upon us, and what office holiday party and neighborly get-together is complete without a White Elephant gift exchange? This annual tradition is always full of suspense, drama, and, of course, revenge as the stealing of prized gifts gets more and more intense. If you've never heard of this type of gift exchange before, the rules are as follows:
Everyone brings one wrapped gift of a set value (usually $30 or less) and then all gifts are placed in a central location. Numbers are drawn from a hat to see in what order participants grab presents. Each person has the choice of either taking and unwrapping a new present or 'stealing' someone's already unwrapped one. If your gift has been stolen, then you have the same choice.
The name of the game refers to gifts that are often extravagant but impractical and harkens back to the King of Siam's historic practice of giving rare albino elephants to subjects who had displeased him as the cost of elephant upkeep would destroy them. Today, the best white elephant gifts tend to be those that amuse but still offer some practicality. The following is a look at some great white elephant gift ideas that'll rock your office or Flagstaff apartment party:
White Elephant Gift Ideas for $30 or Less
Looking for a New Apartment Perfect for Hosting Guests? Check Out University Square!
A new residence is a great way to change things up, and few Flagstaff, AZ apartment communities can offer the same relaxed and friendly environment as we do with a community-oriented clubhouse, pet-friendly apartments, and an incredible central location. Contact us to learn more!