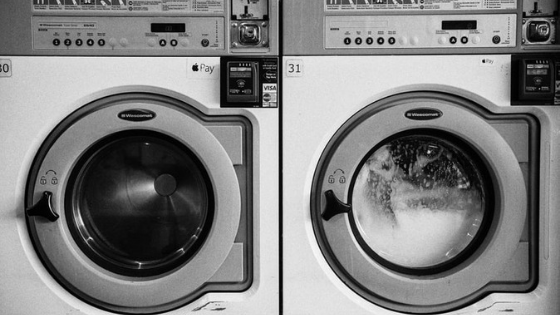 Like magic, it is possible to lift stains out of clothes nearly as fast as they set in. Although this seems unfathomable in many ways, it is true. You just have to have the right items and techniques at your disposal to complete the job right. To help you out, you can use this guide on how to remove three stain-causing substances from your clothes.
Mustard
The pigments in yellow mustard are so strong that they can even stain plastic. On clothing, mustard seems to instantly become a part of the fabric, changing its colors for eternity. Thankfully, when combined with a few drops of dish soap, white vinegar holds the key to removing yellow mustard from clothes. Simply stir together these powerful agents and soak the stain in the mixture overnight. In the morning, launder like normal to remove the rest of the stain.
Grass
Stubborn grass stains may inspire you to throw out your clothes rather than wasting another moment cleaning them. Fortunately, it does not need to be that way. You can lift grass stains from your clothes with baking soda and water. Simply mix ¼ cup of baking soda with two tablespoons of water to make a thick paste. Rub the paste on the grass stain and allow to sit for one full day. Wash like normal to release the remainder of the green pigments.
Blood
Blood can set in fast, leaving a dark brown mark on your clothes for an eternity, unless you tackle that stain with hydrogen peroxide. Pour the peroxide straight onto the stain and allow to soak overnight at least. When you wash out the fabric the next day, the proteins in the blood will rinse away, eliminating the stain altogether.
When working on stain removal, always look at the fabric after it washes to verify the pigments are fully removed. If not, repeat the process—and whatever you do, don't dry the fabric until the stain is completely gone.
When you are finished removing stains from all the clothing in your life, give us a call at 844-795-6793 to see how we can help you upgrade your Flagstaff, AZ apartment.