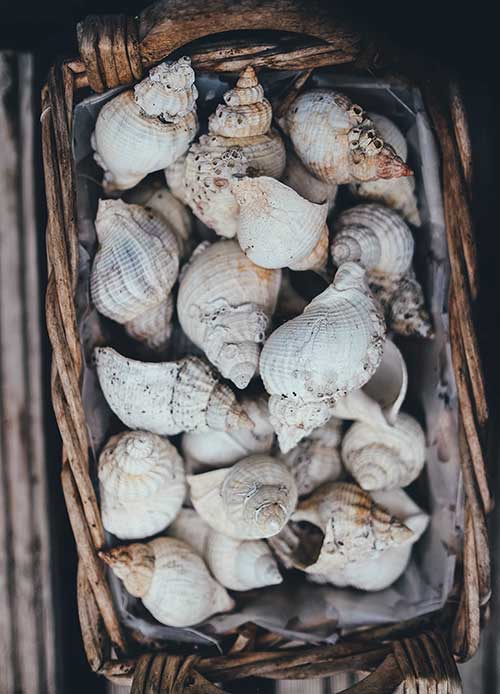 As summer rolls around, most of us love heading to the beach. Even when you don't live near the beach, you can still bring the beach vibe into your home. Here are a few easy décor tips and tricks you can use to get that beach feel you love in your Flagstaff, AZ, apartments.
Tips for Decorating with Beach Decor
Tip #1 – Decorate With Seashells
There's nothing that makes you think of the beach quite like seashells, and they're perfect for decorating around the home to bring in thoughts of the ocean. Try displaying shells on shelves or in glass vases around your home. It's especially great for creating contrast if you have a darker décor.
Tip #2 – Add Some Pops of Beachy Color
Just one or two pops of beachy color in your home can make a huge difference, and it's totally DIY. Grab some spray paint in a beachy color like seafoam green, turquoise or aqua, and paint a lamp, picture frames or a small coffee table.
Tip #3 – Choose Beachy Fabrics
Displaying beachy fabrics can also add to the beach vibe without making a lot of changes. Throw pillows with sea turtles, anchors, shells or fish on them are perfect. Window dressings in beach-themed patterns also add to the look.
Tip #4 – Combine Blues and White
Don't forget about changing up the colors of your décor. Going with blues and white can give you that breezy, gorgeous look that you often see in beach houses. Add blue lamps and decorative pillows to a room of white furniture for a look that makes you think of the sea when you walk in.
Tip #5 – Hang Beach Wall Art
One of the simplest ways to get that beach vibe at home is to hang some beach wall art. Find a framed picture of the ocean waves or a stretch of beach. You'll love sitting down and just looking at it as you dream of the ocean breezes and refreshing waves.
It doesn't take a big investment in time or money to add some beach vibe into your home. A little creativity can go a long way to creating that seaside atmosphere. Have some family visiting this summer interested in relocating to apartments in Flagstaff, AZ? Have them contact us today to find out what floor plans we still have available.